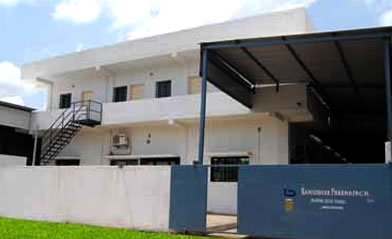 We are manufacturing fiber drums with the Latest technology and machinery with its manufacturing capacity of 500 drums per shift, we have fully equipped laboratory with the latest testing machine. Our Machines are equipped from France of best quality.
The majority of our fibre drum products are certified to UN regulations, with a number of standard certificates covering a wide range of applications. They can be tailored to your product-specific gravity/weight requirements and are available in from 10" dia up to 24" dia and Height from 6" to 42". In addition, drums are certified to verifiable to levels of cleanliness.
Bansidhar Pharma manufacturers an extensive range of fibre drums that can be used for packaging a wide range of products from hazardous chemicals to rolled sheets of laminate.
Bansidhar Pharma produce a versatile product range covering drums that can be supplied with tamper evident steel closing rings to all fibre 100% recyclable drums. Fibre drums are ideal for carrying pharmaceutical API's, food or other hygienic products, fibre drums are also suitable for a wide variety of chemicals, powders, pastes and solid products and provide excellent protection for textiles, films, adhesive tapes and other reeled products.
Drums capacity's can be varied to suit your specific requirements starting from 10" dia up to 24" dia and Height from 6" to 42", offering different drum diameters this is a truly versatile product range.